Interclub Photos
Devils Ridge Country Club - June 18, 2014
The first time that I have played Devils Ridge. I was lucky to have a member who knew the course very well.
He could not help my putting, though.... that is a lost cause!
Another fine Ice Cream to finish off things. Good!
---
A Few Photos
(Click on any of the smaller photos seen those in a larger-sized image)
Clubhouse and Players Are Getting Ready
1st Tee Is Ready

A good group!
The fourth member enjoyed the day and fully supported them.

Scoreboard
(Click on the following to see in a larger-sized image.
You will need to use the ZOOM support of your Web browser to see a closer-in view).
NRCC SGA Interclub - Devils Ridge CC - June 18, 2014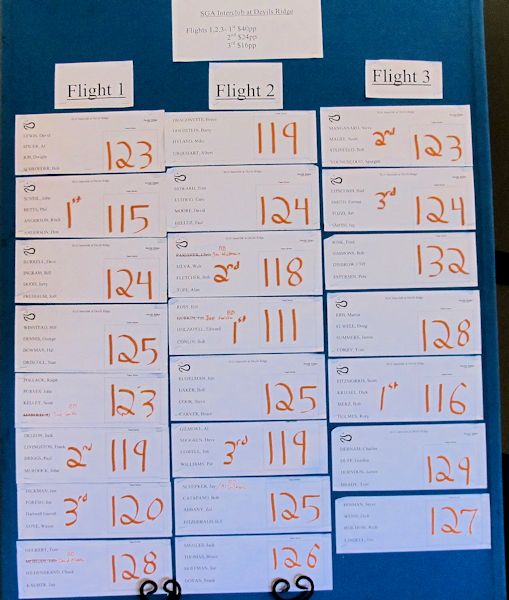 ---
Some Photos From Devils Ridge CC, Wednesday June 18, 2014
(Click on any of the smaller photos to see those in a larger-sized image)
| | | |
| --- | --- | --- |
| 1st Tee | 1st Second Shot Area | 1st Green Area |
2nd Tee

| | |
| --- | --- |
| 3rd Tee | 3rd Second Shot Area |
| | | |
| --- | --- | --- |
| 4th Tee | 4th Second Shot Area | 4th Green Area |
| | | |
| --- | --- | --- |
| 5th Tee | 5th Second Shot Area | 5th Green Area |
| | | |
| --- | --- | --- |
| 6th Tee | 6th Second Shot Area | 6th Green Area |
| | | |
| --- | --- | --- |
| 7th Tee | 7th Second Shot Area | 7th Green Area |
8th Tee

| | | |
| --- | --- | --- |
| 9th Tee | 9th Second or Third Shot Area | 9th Green Approach Area |
---
| | |
| --- | --- |
| 10th Tee | 10th Second Shot Area |
| | |
| --- | --- |
| 11th Tee | 11th Second Shot Area |
12th Tee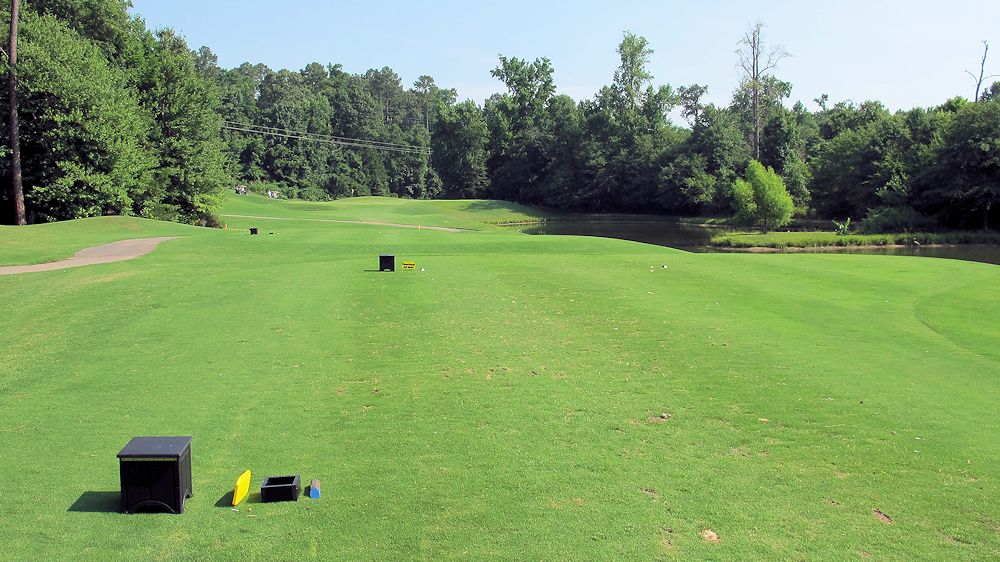 | | | |
| --- | --- | --- |
| 13th Tee | 13th Second Shot Area | 13th Green Area |
14th Tee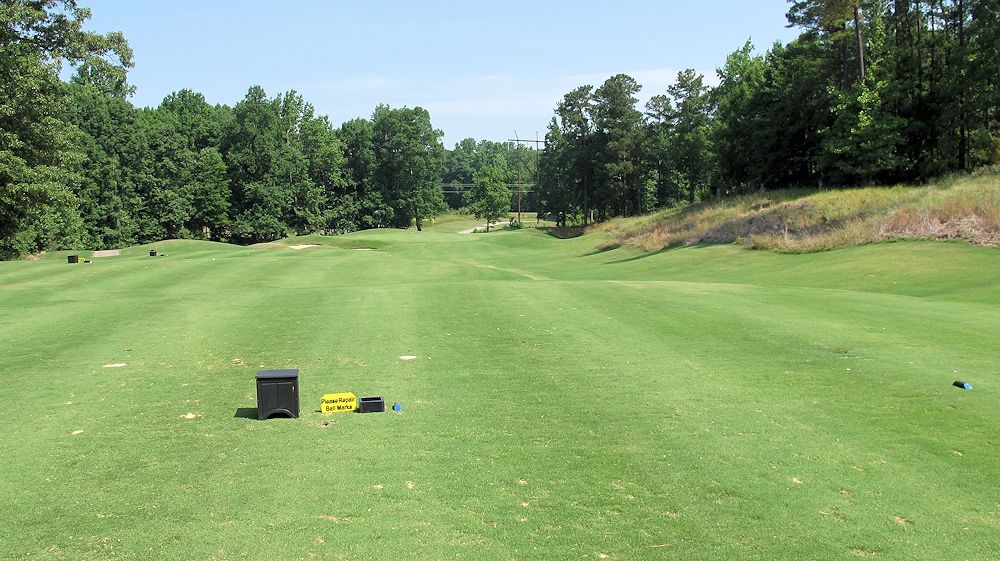 My vote for "Best Golf Hole" at Devils Ridge is this one - The 15th.
If I remember correctly....
I will write my favorite down, the next time I play at Devils Ridge!
15th Tee

15th Second Shot Area

15th Green Area

| | |
| --- | --- |
| 16th Tee | 16th Second Shot Area |
| | |
| --- | --- |
| 17th Tee | 17th Second Shot Area |
| | | |
| --- | --- | --- |
| 18th Tee | 18th Second Shot Area | 18th Green Approach Area |
---
Want to vote on your favorite Interclub Hole? (Favorite 1st Hole, 2nd Hole, etc.) If so, go to:
Interclub Favorite Holes
---
(If you want to see more photos of the NRCC golf course(s) go to: North Ridge CC Golf Course Photos )
---