Interclub Photos
North Ridge CC - Lakes Course - August 12, 2014
A cloudy day - but: A nice day. Stay in the fairway. Don't shank (I did, three times on this day. It is getting to be a habit...)
And, I am pleased to report: The Ice Cream streak to finish off things continued. Excellent!
---
A Very Few Photos
(Click on any of the smaller photos seen those in a larger-sized image)
Players Are (Getting) Ready
Scoreboard
(Click on the following to see in a larger-sized image.
You will need to use the ZOOM support of your Web browser to see a closer-in view).
NRCC SGA Interclub -at NRCC Lakes Course - August 12, 2014
---
Some VERY FEW Photos From NRCC Lakes Course - August 12, 2014
(Click on any of the smaller photos to see those in a larger-sized image)
Lakes 13th - Par 5
13th (Black) Middle Tee

13th Second Shot Area

13th Third Shot Area - After Layup... Not After going for the Green

13th Green Area

14th Second Shot - After a VERY Good Drive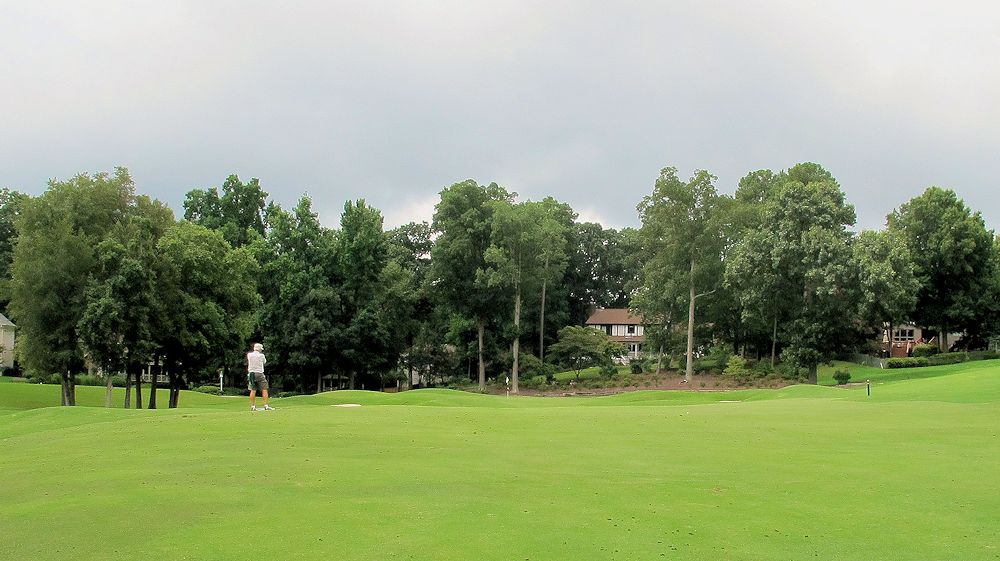 16th Middle Tee
---
Want to vote on your favorite Interclub Hole? (Favorite 1st Hole, 2nd Hole, etc.) If so, go to:
Interclub Favorite Holes
---
(If you want to see more photos of the NRCC golf course(s) go to: North Ridge CC Golf Course Photos )
---